Harding Black was a master American ceramics artist, who was active from the 1930s to the 1990s. Early in his career, he worked for the WPA and also taught ceramics classes to children at San Antonio's Witte Museum.

Harding's greatest contribution to the ceramics community was his glaze research, primarily his attempts to recreate ancient Chinese glazes from the Song and Tang dynasties. He kept extensive notes on his glaze research, and it is possible to cross reference the glaze codes inscribed on most pieces of the test collection and look up the formulas in his notebooks, allowing researchers to recreate many of his most famous glazes. While he was alive, Harding Black freely shared his research, and this collection continues that tradition.
For more information about Harding Black and his work, visit the Harding Black Collection Finding Aid.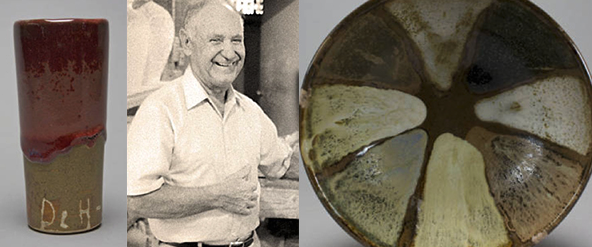 Using This Resource In Your Research?




If you're a researcher or scholar and you've found a use for our materials in your work, email us at
digitalcollectionsinfo@baylor.edu and tell us about it! We may feature your work on our Digital Collections blog or work with you to promote your work via our other social media outlets.