Ben Guttery, originally from Austin, has collected Texas political items since his youth. He has a Master's Degree in Urban Planning from Texas A&M University and a Bachelor's Degree in Geography from Southwest Texas State University. He has written two books: Encyclopedia of African Airlines (McFarland, 1998) and Representing Texas: A Comprehensive History of the United States and Confederate Senators and Representatives from Texas. He is married with children and lives in Fort Worth.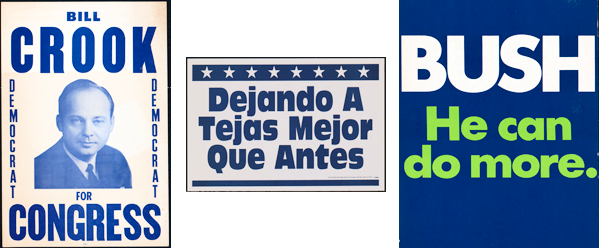 Using This Resource In Your Research?




If you're a researcher or scholar and you've found a use for our materials in your work, email us at
digitalcollectionsinfo@baylor.edu and tell us about it! We may feature your work on our Digital Collections blog or work with you to promote your work via our other social media outlets.